shop
personal vitamin kit
about
certificates
contact
^
Click to purchase or for more details
Full Retail Site
Click to purchase or for more details
Innovative Quality Free of Compromise!
VitalBulk® systems reduce packaging costs and materials for dietary supplement pills.
Eliminating individual pill bottles and caps mean significantly reduced packaging material and carbon footprint per pill.
Less packaging means more "green" in your pocket.
Mark James has 20+ years experience in the industry and is committed to quality and integrity. At VitalBulk® we believe that everyone should have access to quality supplements free of compromise while saving money and the environment. We believe real change in the industry is necessary.
Consumers now have the ability to purchase VitalBulk® products in sealed mylar bags. You can shop on our Retail store or visit your local health food store.
VitalBulk® patented systems dispense a wide variety of dietary supplement pills. The proprietary VitalBulk® system protects delicate and nutritionally valuable supplements all the way from the manufacturer to the consumer focused on cleanliness and shelf life. VitalBulk's® unique proprietary secondary dispensing technology provides beneficial and reduced cost of dietary supplements.
About Us

| VitalBulk® - Committed to Quality
Our Founder
Our Vision
Eco Conscious Packing
Bulk Bins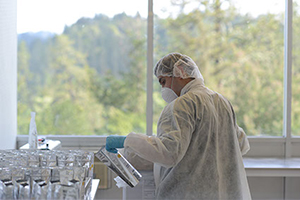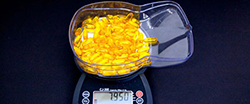 Certificates
Contact | Get in touch with us.
Facebook
Instagram
Twitter
customerservice@vitalbulk.com
Phone: (855) 885-2855
440 Kings Village Rd.
Scotts Valley, CA 95066
VitalBulk, Inc® All Rights Reserved 2016